Legacy Forests: Forests that are naturally re-grown 2nd growth and not monoculture plantation forests. They contains old growth trees, complex forest canopies & understories, and legacy forest characteristics, including snags (dead standing trees) and large wood on the forest floor. They also have higher biodiversity, higher resilience to forest fires, and sequester more carbon than plantation forests. If left alone, they're our future old growth forests!
Donate now to the Elwha Forest Fund to stop the Power Plant timber sale! Visit the site to find out more information.
Elwha River Watershed
With the removal of the 2 dams on the Elwha River, there's over a $320 million dollar effort to restore the Elwha watershed. This includes work to restore salmon access to the Little River, Indian Creek, Lake Sutherland and other tributaries.
Legacy forests play a crucial role in protecting water quality. Trees in these forests act as natural filters, removing pollutants and contaminants from the water before it reaches streams, rivers, and lakes. They also help to prevent soil erosion and sedimentation, which can clog water sources and decrease their quality. Additionally, the root systems of trees in legacy forests help to regulate water flow and reduce the risk of flooding. Cutting down this forest would impact the quality of water sources in the area.
Because the Elwha River watershed is a primary source of water for the city of Port Angeles, the Port Angeles City Council requested that the Aldwell auction be put on hold, but the DNR ignored the request and the forest was logged.
The Port Angeles City Council also requested that the TCB23 and Power Plant auctions be paused.
Notable Quotes
Given in Support of the Campaign to Protect Elwha Legacy Forests
"As Indigenous Peoples - stewards of the lands and rivers here since time immemorial – we know that all life is interconnected. A river needs a healthy forest, and salmon need a healthy river. As Wy-Kan-Ush-Pum or "Salmon People", we know that our own well-being is inseparable from healthy ecosystems. This is why you see First Nations in BC creating "salmon parks" to protect critical forests in watersheds. We need visionary leadership who will respect our knowledge and see that protecting our legacy forests is an investment that will sustain present and future generations mentally, physically, spiritually, and economically."

Honorable Paulette Jordan (Coeur d'Alene)

Native American Politician and Business Woman, who served in Idaho House of Representatives and ran for Idaho Governor and US Senate
"The world is relying on us to protect the forests of the Pacific Rim because of their crucial role in stabilizing climate, supporting biodiversity and maintaining hydrologic integrity. Clearcutting the precious Elwha forests for short-term profits would be a massive blow to the health of current and future generations. We need birds singing, salmon spawning, and food growing more than money in the pockets of a few. The Elwha forests are worth more standing."

Dr. Suzanne Simard

bestselling author of 'Finding the Mother Tree'
"The Aldwell legacy forest is a critical part of the tributaries on the Elwha River. Legacy forests, like Aldwell, not only provide biodiversity, recreation opportunities, and aid in reducing climate impacts in our community, but also protect the water supply for every resident and visitor in Port Angeles. Our city's water supply is solely supplied by the Elwha, and negative impacts to the larger Elwha ecosystem affect our water citywide. We already experience drought conditions each year and logging these important forests will likely worsen the already existing challenges we are facing. Logging the Aldwell legacy forest will lead to the permanent destruction of a valuable forest on the Olympic Peninsula"

Navarra Carr

Port Angeles City Councilmember
"Trees, they are our sisters, they are our brothers, they are a part of us. These trees around us are a part of who we are. They're a part of our community. Those legacy forests and the creatures that need those are relying on those legacy forests. This is about legacy forests and this is not about stopping all timber harvests because we know timber families need the jobs. And we support those timber families."

La Trisha Suggs

Jamestown S'klallam tribal member and Port Angeles City Councilmember
"Our old growth forests are undervalued – we should not be deceived that short term gains in selling lumber accurately reflects the value of the intact biodiversity resident within these ancient stands... Once we lose these libraries, we may lose remedies for protecting ourselves from pandemics, which most scientists agree, will be coming with increasing frequency and severity. Our old growth forests are critical, in my opinion, for our national defense."

Paul Stamets, D.Sc. (Honaris Causa)

Invention Ambassador for the American Academy for the Advancement of Science (AAAS), Member, Mycological Society of America & North American Mycological Association
What is a Legacy Forest?
They are naturally regenerated 2nd growth forests and aren't monoculture plantation forests, generally harvested prior to 1945. They contain large diameter trees, complex forest canopies & understories, biodiversity and old forest characteristics, including snag and large wood on the forest floor.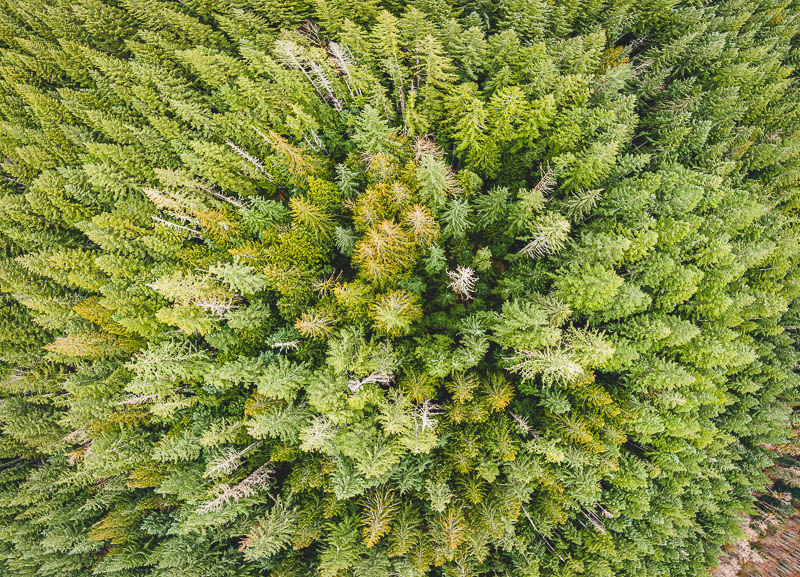 Aldwell before and after video. 🙁
We should not be logging these critical resources, which are only a small fraction (~3-5%) of the total state trust land forests that are available for timber harvests.
Conserving mature and old-growth forests is one of the most affordable and effective tools for fighting climate change. No human-made technology can match big trees for removing and storing climate pollution. If they are logged, most of that pollution is quickly released into the atmosphere and it takes many decades or centuries for younger trees to recapture it.
We have lost most of our mature and old-growth forests across the country due to past logging. This is a serious problem because healthy mature and old-growth forests provide drinking water to communities, protect fish and wildlife, and absorb and store vast amounts of climate pollution. To protect what we have left and recover what has been lost, it is critical that we protect both mature and old-growth forests from being cut down in the future.
About
We're a local and volunteer grassroots coalition of people and non-profit organizations, inspired by protecting the Elwha Watershed and legacy forests on the Olympic Peninsula.